Learn how to drive more qualified leads by leveraging live chat in your marketing and sales funnels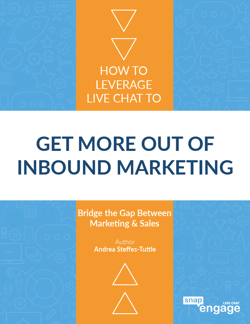 The average bounce rate for business websites is around 50 percent. The remaining 40 percent poke around a bit, and 10 percent (if you're lucky) do what you want them to do. You're driving traffic, but you're not able to convert that traffic in a scalable way. Sound familiar?
In this guide, we'll walk you through how to implement an effective live chat strategy to get more out of your inbound marketing efforts, including how to:
Guide your visitors' experience
Improve your website

Convert more leads

Connect your sales and marketing teams
Sell more of your products and/or services
Fill out the form to get your free guide.